Upcoming Rides
Select the desired ride tab below then click or tap on the individual route links to access your desired route or the Combined Routes page. Helmets are required on all club rides. When joining us the first time, please bring a signed waiver to the start; download it here.
Guidelines to using maps and profiles: Learn more…
Triple Dipper

Thursday, February 20th, 8:30 a.m.
Start Location: Ballona Creek Bridge. From I405 exit Culver Blvd and head West or take Rte 90 West and take Culver Blvd exit turn left. Right on Esplanade St, left on Convoy St, and right on Pacific Avenue. Park by the Lagoon on the right. The bridge is about 2 blocks North on Pacific.
For a map and directions to the start, click Start.
Please RSVP on Meetup here (if you change your plans later, you can always change your RSVP to NO. But we really need your response, and its polite) =>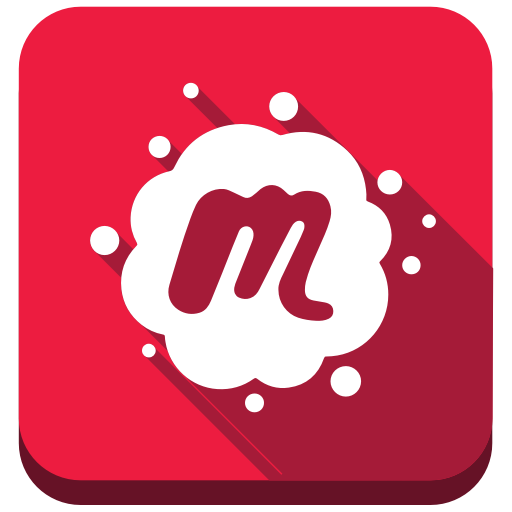 Los Angeles Wheelmen Road Cycling Meetup
Group ride South along the beach and the Palos Verdes Peninsula to Golden Cove where we stop for coffee and return. There are 3 optional dips on the outbound (hence the name Triple Dipper). The return can be hilly or direct – your choice.
There is no route sheet provided – just follow the group. This is an unsupported group ride so come prepared. Cycling involves significant risks so please never let your guard down, know and follow the rules of the road and always exercise safety. Please wear a helmet and bring flat tire repair gear (tubes, tire levers, pump and C02). Don't forget water and a snack.
If you will be joining us for the first time, be sure to bring a signed release of liability waiver and hand it to the ride leader or to a club member at the start. Download the waiver at http://www.lawheelmen.org/wp-content/uploads/2013/07/Waiver-and-Release-of-Liability-2013.pdf.
We occasionally send out a notice about a change to the route just to break the routine and visit interesting places. When that happens, we'll make every effort to provide the update for that week including route sheets and courses for upload to your bike computer if needed.
Check out our weekly newsletter here to get a preview of some of our past rides…Newsletter (http://www.lawheelmen.org/vp-newsletter)
We hope to see you there!
Bronson Caves

Sunday, February 23rd, 8:30 a.m.
Start Location: THE CORNER, Olympic Blvd, 1 block west of La Cienega in Beverly Hills. From the Santa Monica Frwy (10), off & north La Cienega 1 miles, L – Olympic 1 block to R – Le Doux.
For a map and directions to the start, click Start.
Routes:
A few years ago we rode this ride as a joint ride with the Bicycle Club of Irvine. They enjoyed it so much that I believe some of their members have continued to ride it on their own and one asked me when we would be riding it again. I'm not surprised because these are some amazing routes. The long is a mere 40 miles (fairly short for one of our long routes) and yet in that short space you get to ride along Mulholland Drive, ride completely around the Hollywood Reservoir, stop at one of the most popular tourist viewing locations for the Hollywood sign, explore a cave right in the heart of Los Angeles and visit the Griffith Park Observatory. How can we pack so much of iconic LA into one ride? Well, you will have to join us to see. The medium and short routes cut off some of these sites. The medium cuts off the ride along Mulholland and the trip to the Observatory while the short cuts off just about everything except the trip to the caves for which the ride is named. The caves are the highlight of the day. Even if you have never been there I just about guarantee you have seen them. They are a very popular film location and have appeared in many TV shows and commercials. A couple of caveats: The long and the medium include a couple of short but very steep hills. They are short enough that if you had to, you could easily walk the last portion of them. Also, the route is somewhat convoluted. If there was ever a route which would be helped by downloading the route into a Garmin or similar device, this is it. Seems like last time, even with the Garmin pointing the way, I missed a turn or two. At least the Garmin told me I was off course almost immediately. With those caveats aside, this is a most enjoyable ride. You really should make an effort to join us on this one.
Installation 2020 Ride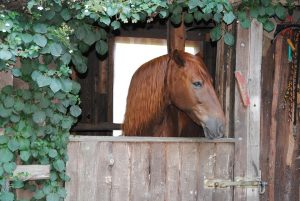 Sunday, March 1st, 8:30 a.m.
RIDE START & LUNCH LOCATION: LINDBERG PARK in Culver City (5041 Rhoda Way, Culver City 90230) Lunch will be in the activity building at the north end of the park. From Overland Ave just north of the intersection with Jefferson in Culver City go west on Virginia Ave about 5 blocks to park.
For a map and directions to the start, click Start.
Route: Only Route – 27 miles – 1200 feet of elevation gain (mapping software)
The club is celebrating its 75th anniversary this year and we are planning a number of events during the year to commemorate this milestone. The annual installation of officers will be the first major event in our year of festivities. We will be having the usual lunch and installation of officers preceded by a short ride, but this year we hope to make it special. There is a new ride and we will be taking a special anniversary group photo. For this we want maximum attendance at the meeting (whether you do the ride or not). We will also be inviting past members to create as large a group photo as possible. As for the ride, it will be a short 27 mile ride starting and ending at the lunch location. Since we don't often ride downtown and Sunday is the best day to do this, we thought we would tour this portion of the city for which the club is named. From Culver City we will head downtown and ride through the USC campus (another place we almost never ride). We continue to downtown past the Staples Center and the new buildings which have sprung up around it. On the way back we will tour some other historic neighborhoods in LA. The ride will not be hilly except for an optional climb to the Baldwin Hills Scenic Overlook which gives an excellent view of the city (the 1200 feet of gain includes this optional climb). Even if you do not ride, we implore you to come to the lunch. It will start at noon with the group photo being taken right after we finish lunch.
For possible announcements such as road closures, weather conditions or any other related comments, look for the matching event by ride name on our Facebook pages using the links below.

Los Angeles Wheelmen Bicycle Club

Los Angeles Wheelmen Bicycle Club Grand Tour