Upcoming Rides
Select the desired ride tab below then click or tap on the individual route links to access your desired route or the Combined Routes page. Helmets are required on all club rides. When joining us the first time, please bring a signed waiver to the start; download it here.
Guidelines to using maps and profiles: Learn more…
Triple Dipper

Thursday, December 12th, 8:30 a.m.
Start Location: Ballona Creek Bridge. From I405 exit Culver Blvd and head West or take Rte 90 West and take Culver Blvd exit turn left. Right on Esplanade St, left on Convoy St, and right on Pacific Avenue. Park by the Lagoon on the right. The bridge is about 2 blocks North on Pacific.
For a map and directions to the start, click Start.
Please RSVP on Meetup here (if you change your plans later, you can always change your RSVP to NO. But we really need your response, and its polite) =>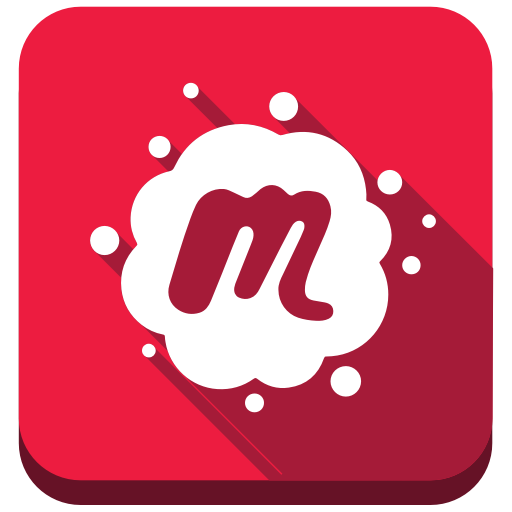 Los Angeles Wheelmen Road Cycling Meetup
Group ride South along the beach and the Palos Verdes Peninsula to Golden Cove where we stop for coffee and return. There are 3 optional dips on the outbound (hence the name Triple Dipper). The return can be hilly or direct – your choice.
There is no route sheet provided – just follow the group. This is an unsupported group ride so come prepared. Cycling involves significant risks so please never let your guard down, know and follow the rules of the road and always exercise safety. Please wear a helmet and bring flat tire repair gear (tubes, tire levers, pump and C02). Don't forget water and a snack.
If you will be joining us for the first time, be sure to bring a signed release of liability waiver and hand it to the ride leader or to a club member at the start. Download the waiver at http://www.lawheelmen.org/wp-content/uploads/2013/07/Waiver-and-Release-of-Liability-2013.pdf.
We occasionally send out a notice about a change to the route just to break the routine and visit interesting places. When that happens, we'll make every effort to provide the update for that week including route sheets and courses for upload to your bike computer if needed.
Check out our weekly newsletter here to get a preview of some of our past rides…Newsletter (http://www.lawheelmen.org/vp-newsletter)
We hope to see you there!
Westlake - Potrero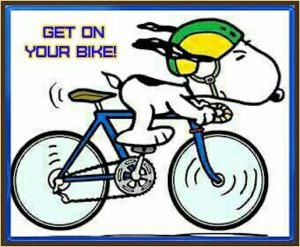 Sunday, December 15, 8:30 a.m.
Start Location: WESTLAKE PLAZA in Westlake Village. Go North on Ventura Frwy (101) to Westlake, off and L on Westlake Blvd., L on Agoura Rd. and L into shopping center lot. Park near Agoura Rd by bank.
For a map and directions to the start of the full century, click Start.
Routes:
"Potrero" is a name that strikes fear in many cyclists – well at least me. After all the years of cycling I've done, it remains one of the most difficult climbs I ever do. But no fear today – we will be riding DOWN Potrero Canyon. If you have never gone either up or down the canyon, you should come out today to see what people are talking about. The long and medium riders start with the fast descent of Potrero. They then tour the Camarillo area (the long making it all the way to Ventura) before heading back east to Moorpark and over the ridge back to the start. The Short skips all that and tours the Westlake area with a trip up to the top of Moorpark ridge. Yes, it's a long drive out to Westlake, but it's freeway close and it's one of the few regular rides in our library which actually rides Potrero and the only one that goes down the canyon. So here's your chance – come join us.
Revel the Rollies III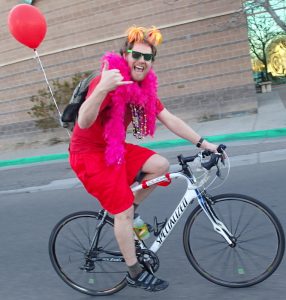 Sunday, December 22, 8:30 a.m.
Start Location: OLD TOWN IRVINE. From San Diego Fry (I-5), off at west on Sand Canyon in Irvine. L – Burt St (1st left) to end and park in Lot 3.
For a map and directions to the start of the full century, click Start.
Routes:
Tonight is the first night of Chanukah and Christmas is later this week, so clearly we are in the midst of the holidays. Although bicycling is not really associated with either holiday, there isn't anything that says you can't include cycling as part of your holiday celebrations. So why not come out today and revel in the holiday atmosphere as we revel the rollies in Orange County. This is the third installment of our "Revel the Rollies" series and it manages to find some areas of Orange County not hit by the other rides in the series. The long and medium riders take Antonio Parkway all the way to Ortega Hwy, just a hop, skip and a jump from Capistrano where we stop for lunch. Then it's north along the coast. The medium heads inland on Laguna Canyon while the long goes north to Newport Coast Drive (a good climb) before heading back. The short riders do their own thing, heading to the Back Bay. They are all good routes which take us to a few places in Orange County none of our other rides go. And the exercise should help you get ready for the holidays the rest of the week.
For possible announcements such as road closures, weather conditions or any other related comments, look for the matching event by ride name on our Facebook pages using the links below.

Los Angeles Wheelmen Bicycle Club

Los Angeles Wheelmen Bicycle Club Grand Tour