Route Overview
Grand Tour Lite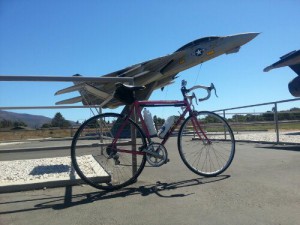 Sunday, September 24th.
This is the club's annual supported century ride. Route options include a challenging double metric century (approx. 120 mi), a relatively easy full century (approx. 100 mi.) and a metric century (approx. 68 mi). The time for pre-registration is past, but late registration at the ride start is available. For details and registration information, click or tap on the following button:
Route sheets are not available here (as is usually the case with our weekly rides). You will be given your route sheet at registration on the morning of the event.
For possible announcements such as road closures, weather conditions or any other related comments, look for the matching event by ride name on our Facebook pages using the links below.

Los Angeles Wheelmen Bicycle Club

Los Angeles Wheelmen Bicycle Club Grand Tour