Route Overview
Select the desired ride tab below then click or tap on the individual route links to access your desired route or the Combined Routes page. Helmets are required on all club rides. When joining us the first time, please bring a signed waiver to the start; download it here.
Guidelines to using maps and profiles: Learn more…
Triple Dipper

Thursday, October 24th, 8:30 a.m.
Start Location: Ballona Creek Bridge. From I405 exit Culver Blvd and head West or take Rte 90 West and take Culver Blvd exit turn left. Right on Esplanade St, left on Convoy St, and right on Pacific Avenue. Park by the Lagoon on the right. The bridge is about 2 blocks North on Pacific.
For a map and directions to the start, click Start.
Please RSVP on Meetup here (if you change your plans later, you can always change your RSVP to NO. But we really need your response, and its polite) =>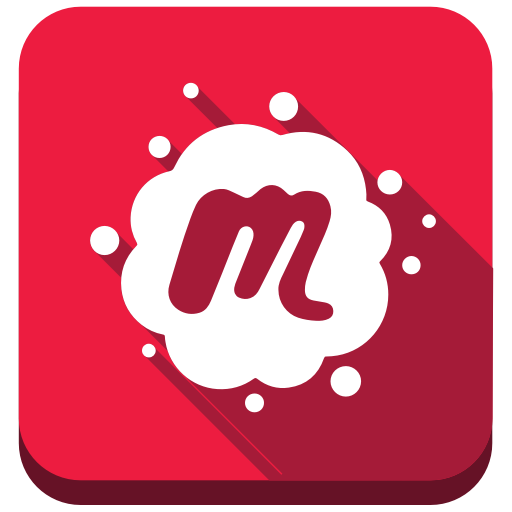 Los Angeles Wheelmen Road Cycling Meetup
Group ride South along the beach and the Palos Verdes Peninsula to Golden Cove where we stop for coffee and return. There are 3 optional dips on the outbound (hence the name Triple Dipper). The return can be hilly or direct – your choice.
There is no route sheet provided – just follow the group. This is an unsupported group ride so come prepared. Cycling involves significant risks so please never let your guard down, know and follow the rules of the road and always exercise safety. Please wear a helmet and bring flat tire repair gear (tubes, tire levers, pump and C02). Don't forget water and a snack.
If you will be joining us for the first time, be sure to bring a signed release of liability waiver and hand it to the ride leader or to a club member at the start. Download the waiver at http://www.lawheelmen.org/wp-content/uploads/2013/07/Waiver-and-Release-of-Liability-2013.pdf.
We occasionally send out a notice about a change to the route just to break the routine and visit interesting places. When that happens, we'll make every effort to provide the update for that week including route sheets and courses for upload to your bike computer if needed.
Check out our weekly newsletter here to get a preview of some of our past rides…Newsletter (http://www.lawheelmen.org/vp-newsletter)
We hope to see you there!
Arcadia - La Tuna Canyon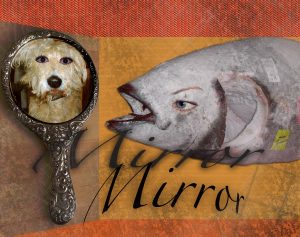 Sunday, October 27th, 8:30 a.m.
Start Location: ARCADIA PARK. From San Bernardino Frwy (10) off and north on Santa Anita (5 mi) to park or from Foothill Frwy (210) off and south on Santa Anita half mile.
For a map and directions to the start, click Start.

Routes:
In European Renaissance tradition Arcadia (in Greece) was considered an unspoiled, harmonious wilderness. I don't know about the wilderness part, but our Arcadia was named for the Arcadia of Greece. Isn't that nice? Today our Arcadia is best known for the Santa Anita Race Track, the Arboretum and peacocks, but if there are many more accidents at Santa Anita, the peacocks may soon outnumber the horses. Today's routes start in Arcadia, but don't really go past the race track, the arboretum or the area where the peacocks live. Instead, the long and medium head for Montrose and La Tuna Canyon. Both the long and the medium ride down La Tuna Canyon (a nice 4 mile downhill) but the long throws in an extra loop (with an extra climb) before getting to Montrose and La Tuna. After lunch along Glenoaks Blvd, we ride through Eagle Rock and then a short climb back up through South Pasadena back to the start. That's a fair amount of climbing for a 60 mile ride. You might be thinking about the short route at this point. It doesn't do La Tuna. It heads that way, but before reaching Montrose, it goes down Chevy Chase to Eagle Rock where it picks up the return route of the long and medium. All routes eventually return to Arcadia and a return to Arcadia was sort of the renaissance ideal goal. So why not join us today.
Paul Neuerberg Century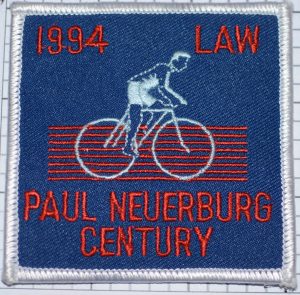 Sunday, November 3rd, 7:30 a.m.
Start Location: ARCADIA PARK. From San Bernardino Frwy (10) off and north on Santa Anita (5 mi) to park or from Foothill Frwy (210) off and south on Santa Anita half mile.
For a map and directions to the start, click Start.

Routes:
NOTE EARLY START TIME. ALSO NOTE: WE RETURNED TO STANDARD TIME LAST NIGHT – MAKE SURE TO RESET YOUR CLOCKS. This is our century and metric century of the month for November. This century used to be an annual event in the club. In fact, we used to give out a patch to participants who finished it. I'm not sure why it fell into disuse. We last rode it in 2017 and at that time we used it as one of the Grand Tour trainers. But it's a nice route and deserves its place as one of our regular monthly centuries. It relies heavily on bike trails, so traffic isn't a big worry. At only about 2000 feet of climbing, it isn't all that difficult. There was one place where we always seemed to get lost, but the greater use of Garmin navigation makes that less likely and I have tried to make the route sheet clearer in that area. The course travels down to Yorba Linda where it picks up the Santa Ana river trail all the way to the coast. Then it heads north along the coast to the San Gabriel River and Rio Hondo trails back to the start. As usual, we are also offering a metric century. This is a fairly simple route. It takes the San Gabrial River down to the coast for lunch and then returns back up the river and back to the start. Neither route is very hilly, but the constant pedaling without a downhill to break things up might tire you more than you would think. Take it easy and you'll do fine.
For possible announcements such as road closures, weather conditions or any other related comments, look for the matching event by ride name on our Facebook pages using the links below.

Los Angeles Wheelmen Bicycle Club

Los Angeles Wheelmen Bicycle Club Grand Tour