Double Century Riders, the LA Wheelmen are pleased to announce that the Dead of Winter Double is being offered this year.  We're putting on the ride to give the double century riders a last chance opportunity to earn CTC ride credit this year.   We trust this aligns with your goals as well.
Registration order will be set by payment date and time
Ride Registration  
To register for the ride, send the registration fee of $50.00 (Double Century), $75 (Double Double Century) via PayPal to: https://paypal.me/LWheelmen?locale.x=en_US  
When sending funds to this account do so as you would any other business, please do not choose the friends and family option, see below.

In section "Email to recipient" Subject line type "DWD 2022"

In message section answer these questions:

What is your name? Email address?
If you are paying for another rider, please enter their information, not yours.
If payment is for more than you, name all riders.  And Rider's best phone number.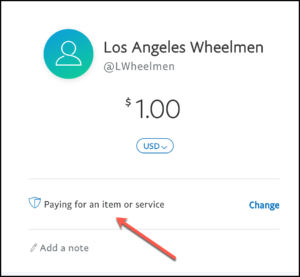 Sincerely,
Los Angeles Wheelmen